Would you like to apply for Finance?
Click here for more information on our finance options
Finance Calculation for your - order
I would like to pay a deposit of -
0%
10%
20%
30%
40%
50%
60%
Note: Countdown interest bearing (Buy now pay later)
I would like to pay over months, with the first payment deferred for months
| | |
| --- | --- |
| Interest bearing 24 (19.90000000% APR Representative for 24 months) | |
| Interest bearing 36 (19.90000000% APR Representative for 36 months) | |
| Interest bearing 48 (19.90000000% APR Representative for 48 months) | |
| Countdown interest bearing 12 (29.80000000% APR Representative for 48 months) | |
| Countdown interest bearing 10 (29.80000000% APR Representative for 48 months) | |
| Countdown interest bearing 6 (29.80000000% APR Representative for 48 months) | |
10

Monthly payments of

-

10

% APR (representative)
Total Credit
-
Interest Payable
-
Total Amount Payable
-
Total Amount Payable Includes Deposit Amount.
Representative example: Electric Guitar
Cash Price £700,
Deposit £70,
Loan amount £630,
19.9% APR representative,
Interest rate 19.9% fixed,
36 monthly repayments of £22.87,
Total term of loan agreement 36 months,
Total charge for credit £193.32,
Total Amount payable £893.32
The figures shown are an illustration based on the cost of goods. Final details including shipping and discounts where applicable will be displayed on the checkout page.
Credit is provided by Hitachi Personal Finance, a division of Hitachi Capital (UK) PLC authorised and regulated by the Financial Conduct Authority.
J.G. Windows Limited trading as JG Windows acts as a credit broker and is authorised and regulated by the Financial Conduct Authority.
Credit subject to status and affordability. Terms & Conditions Apply. J.G. Windows Limited are a credit broker and are Authorised and Regulated by the Financial Conduct Authority.
Credit is provided by a panel of lenders with whom we have a commercial relationship
IMPORTANT: Hitachi Personal Finance rounds down the monthly payments, which may result in your total amount payable being less than the total cash price.
Press Update to save your chosen finance option
Product Description
Play piano at any volume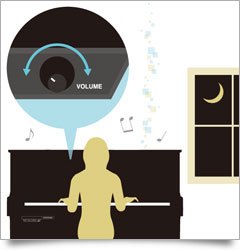 There are times when the full sound of an acoustic piano may not be appreciated by your family or neighbors. For these situations, simply activate the TransAcoustic™ function and the hammers will no longer strike the strings. Non-contact sensors under each individual key detect your keystroke depth, velocity and timing and send this information to the tone generator. Just adjust the volume and hear the digital sound of your piano performance coming from the entire instrument. Naturally, there is no need for headphones or external amplification.
Featuring SILENT Piano™ SH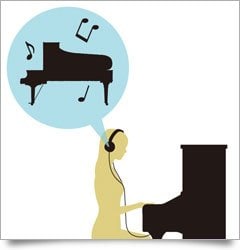 Yamaha's renowned SILENT piano™ SH technology allows practice sessions to be conducted with headphones. The TransAcoustic™ piano also features a superb binaural sample from the Yamaha CFX concert grand piano recorded using special techniques to perfectly capture the sound from the player's natural listening position. These two technologies combine to create the perfect environment to play without disturbing others.
Play-along to music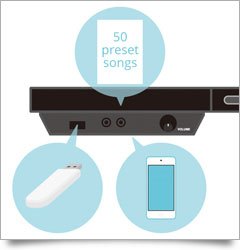 Enjoy playing along with any of the 50 preset songs that come with the TransAcoustic™, accompanying your playing with songs you have recorded yourself, or even with commercially available songs played back through the sound board. You can be as creative as you want with this feature—you can, for example, play a duet with yourself—or you can just sit back and listen to the playback.
A broad sonic palette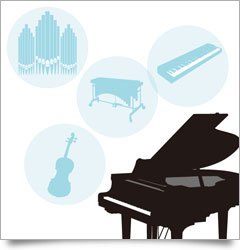 The TransAcoustic™ piano offers 19 pre-installed sounds, allowing you to select the ideal voice to match your preferred musical genre. With electric pianos, harpsichord, vibraphone, pipe organs, jazz organ, strings, choir, and synth pad, TransAcoustic™ pianos are perfect for performing in jazz bars, hotels, restaurants, churches, and in fact, almost any venue you can imagine. All voices are output through the soundboard, giving these instruments a distinctly natural, resonant sound that makes playing a TransAcoustic™ piano a truly memorable experience.
Combine acoustic and digital sound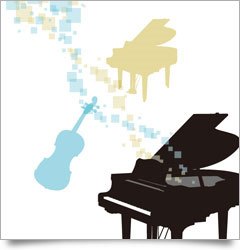 Thanks to their unique construction, TransAcoustic™ pianos allow you to layer the natural, resonant sound of the acoustic piano together with voices from the tone generator. Perhaps the most scintillating sounds are created by combining the acoustic and digital properties of the instrument—for example, gentle orchestral strings seemingly played from an acoustic piano—to achieve sonic textures with a natural quality not found on any other instrument.
The sound of Yamaha's acclaimed CFX concert grand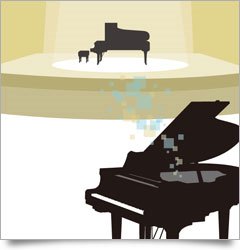 Played by the winner of the 2010 International Piano Competition, the CFX is Yamaha's flagship concert grand piano. TransAcoustic™ pianos feature a superbly detailed binaural sample of the CFX that lets you to enjoy the rich, resonant sound of the CFX in a more compact instrument.
Piano Specifications
Width: 153 cm (60 1/4'')
Height: 121 cm (47 3/4'')
Depth: 61 cm (24'')
Weight: 242 kg (534 lb)
Number of Keys: 88
Key Surfaces - White: Acrylic resin
Key Surfaces - Black: Phenolic resin
Pedals: Damper / Silencing / Soft
Key Cover: Soft-Close Fallboard
Casters - Front: Double
Casters - Rear: Single
TransAcoustic™ Specifications
Type: SH
Key Sensor: Non-contact continuous detection optical sensor
Pedal Sensors:

Damper pedal: Continuous detection sensor
Sostenuto Pedal: ON/OFF
Soft pedal: ON/OFF detection sensor

Mechanism: Hammer shank stopper operated by lever
Digital Tone:

Type: AWM Stereo Sampling
Sound Engine (Piano): SILENT Piano™ mode: CFX Binaural Sampling; TransAcoustic™ mode: CFX Stereo Sampling
Piano Effects: Damper Resonance, String Resonance, Sustain Sample, Key-Off Sample

Internal Tone:

Polyphony (max): 256
Number of Voices: 19 (16 voices + 3 dual voices)
Voice Selection (Playback): 480 XG voices + 12 Drum / SFX kits

Wave Memory: 256 MB
Functions:

Reverb (Room / Hall 1 / Hall 2 / Stage)
Pitch Control (414.8 Hz to 466.8 Hz)
Metronome
53 Preset Songs (50 Greats for the Piano + 3 piano demonstrations)
MIDI Recording/Playback
USB Audio Recorder

Connectors:

Headphones (Mini Stereo Jack x 2)
MIDI In/Out
Aux In/Out (Mini Stereo Jack)
USB to Device

Power Consumption: 38 W
Auto Power Off: Yes
Accessories: Headphones, Headphone hanger, Owner's manual, Music book "50 Greats for the Piano"
Get in touch
For questions regarding the click & collect service for this product please contact the relevant store
PhoneNewcastle - 0191 232 1356
PhoneMetrocentre - 0191 493 2244
Alternatively if you have any other questions regarding this product, please contact us via the details below or alternatively visit us instore.
Phone 0191 2602915